An Author's Update

I still find myself grappling with the idea that I'm working full-time on writing novels. Welcome, this is my first ever An Author's Update! Whoop.
Don't get me wrong, it's an exciting time and one that I've embraced with gratitude to be in this position.
Monique the novel, is currently with my editor, where I'm sure it's getting ripped to shreds and I'm going to receive it in tatters. At worst, I'll be fixing a lot of mistakes, suggestions and working on the feedback. At best, she's going to come back and tell me this book is perfect, don't change a thing. Yeah, right.
It was fun and very eye-opening to work with the woman who inspired the book. She's an amazing woman who has managed to transcend her past and reflect on her life with gratitude that she's no longer that person.
There were definitely times, during the writing of the book that I questioned my suitability as her voice. In the end, I decided that I was doing the best that I could and I hope that is enough. You the reader, will be the judge. I just hope when you read it, you enjoy reading it as much as I did writing it.
While writing Monique, I'd already started a new book called Mr 303.
What started off as an exciting romance between two lovers, quickly became a dystopian /post-apocalyptic story that went off the rails. While I didn't expect the story to have gone in that direction, i'm not unhappy that it did. In fact, there are parts of the book that i've re-read and felt connected with the characters. Most authors will tell you that you develop a character and they take on a life of their own, this is true with my characters. All the characters in Mr 303 are very much real in my mind and ones that I have decided will continue into a second book.
A few weeks ago, I went to stay with a friend in Barcelona. While there, I saw a side to Barcelona which made me think a lot about Monique. I wandered the city like a ghost, hardly interacting with anyone and I observed.
Then I went back to stay with my friend and suddenly, a new book started screaming to be written. I quickly opened my HP laptop, and began writing Toby. I'm not sure when Toby will see the light of day, but at this stage, he's a prostitute who's ended up living in Barcelona and having a very, um… interesting life.
Monique, as long as my editor isn't too over-zealous with edits, should be out by January 2016.
I'm hoping Mr 303 comes out by the end of February and i'm really excited for people to read both. As any author would, i'm really keen to know if people will enjoy reading, what I took immense pleasure in writing.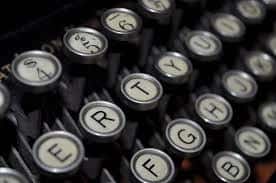 Thanks for reading An Author's Update.
Best, Fox.
Pssst…I need your help
Fox Emerson costs money to run, and most people think I earn a million dollars because I have several books. Spoiler Alert: I don't earn enough to cover running costs.
You could help by simply downloading ANY of my books on Amazon or Smashwords. There's a free one, a cheap one and the most expensive one is US$2.99
Also, if you like my blogs, maybe you could take a few seconds to let me know?
Are you a reader? You might like my work. Or maybe someone you know might like my work? Forward it on. Share a book or a post on your social media. Every tiny bit helps and it means I can keep writing free content.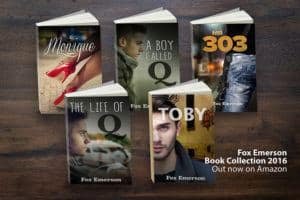 Thanks!
Fox