Editing Your Book the Easy Way

To think that in this day and age, you can write a book, publish it online, all by yourself. The hard part? Editing Your Book the Easy Way.
Editing your book, is a necessary evil. You know you have to, without a good edit, you'll get slammed on reviews and put off a potential fan. A few spelling mistakes are all it takes to put someone off reading your book. Think i'm full of crap? I recently downloaded a book on Kindle which looked great. Excellent cover, great first chapter and biography. By the time I got to chapter 2, I got fed up with the spelling errors and grammatical mistakes. I was actually quite annoyed, I'd paid $4.99 for this book. I didn't finish it, but I did jump on Amazon and give the book 1 star. I was pissed off. The downside is that the book was gripping, interesting and something I know I would have enjoyed.
So don't, ever, ever, publish your book, without a thorough edit. One single mistake and you will lose readers in droves.
I went through an editor who came recommended. $650 US later, and approximately 6 weeks, I had a thoroughly edited novel. Pretty happy with this novel, I sent it to my friend, who's a school teacher to proof read. He came back the next day, having shredded the novel to pieces. It was full of grammatical errors, a few typo's and plot holes, character flaws and some suggested improvements.
I did a little research and discovered that a program called Pro Writing Aid could help me do most of the editing myself. So I paid $35 US and got another shock. Even my thorough teacher friend had missed a few typo's, spelling, grammar and alliteration errors.
After making a million edits, deleting a large portion of text I didn't like, adding new things that would help the story flow better, I sent it back to the teacher friend. This time, his praise for the book and the story was big. He loved it and was happy that the book passed his test. In the process, it also made me really evaluate character development and strengthen the plot.
It made me realise that I'd been ripped off from the original editor, who should in fact have done what my teacher friend did for free.
The moral of the story? If you're thinking of Editing Your Book the Easy Way, follow my advice.
First, get Pro Writing Aid or something similar, I hear that Hummingbird is also good.
Secondly, get a teacher to read it. I'm told that teacher's love proofing novels, so if you can find one, you will be best off. Especially if your subject matter is of interest to them.
Lastly, read and re-read your book again. Send it to a couple of friends who will be unbiased and make sure that everything is perfect.
Then publish your novel.
I've since sent my novel Monique, which is due to be released in a couple of weeks, to a group of beta readers I found on a writer's forum. 3 out of the 5 have come back already and all 3 have given me excellent reviews.
I'm now happy that I'm finally ready to submit my novel to Amazon Createspace and Kindle.
Good luck and I hope Editing Your Book the Easy Way helps you avoid some costly mistakes I made.
Fox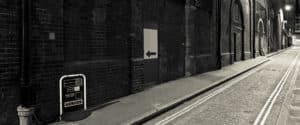 Pssst…I need your help
Fox Emerson costs money to run, and most people think I earn a million dollars because I have several books. Spoiler Alert: I don't earn enough to cover running costs.
You could help by simply downloading ANY of my books on Amazon or Smashwords. There's a free one, a cheap one and the most expensive one is US$2.99
Also, if you like my blogs, maybe you could take a few seconds to let me know?
Are you a reader? You might like my work. Or maybe someone you know might like my work? Forward it on. Share a book or a post on your social media. Every tiny bit helps and it means I can keep writing free content.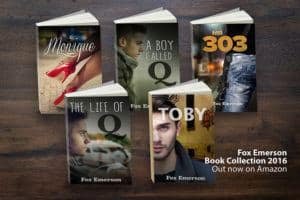 Thanks!
Fox